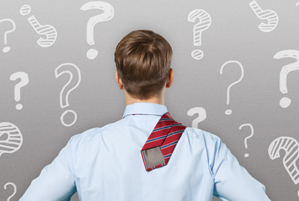 Chiropractic is a licensed health care profession that focuses on the body's ability to heal itself. To receive the best chiropractic care in Rochester, NY we encourage you to contact us and ask questions. As in the best of conventional medicine practices, our Rochester chiropractic clinic approaches patient care by first interviewing the patient, recording a detailed health history, performing an examination and developing a working diagnosis.
There are however some misconceptions regarding Chiropractic care and treatment. Below are the answers to some very common topics we address regarding our holistic approach.
#1 We're "Real" Doctors
Because we use holistic techniques with natural methods rather than conventional approaches to medicine, chiropractic doctors are often presumed as not being authentic doctors. However, this is false.
Like for any other physician, education is a huge component of our professional training, and doctors of chiropractic complete at least six years of full-time university schooling. In addition, I was required to earn a Doctor of Chiropractic degree (DC). A chiropractor is required to hold a state license to practice in the United States.
#2: We Treat More Than Back Pain
Our treatment generally involves manual therapy, which often includes spinal manipulation for back pain and pain management in general. However, that's just scratching the surface. Other forms of our work as a Rochester, New York Chiropractor focus on exercise, posture, stress, trauma, fatigue, hygiene, pregnancy and nutrition.
As a chiropractic physician, I have been trained to treat for overall wellness.
#3: Chiropractic Success Ratios are High
Many people don't know this, but our professional safety record is impressive. At our clinic in Rochester NY, we practice holistic chiropractic care. This approach is all about using natural methods for pain management and the promotion of overarching health. For example, the adjustments I make in our Rochester clinic are often performed immediately after diagnosis and are targeted to the specific point of need. This in turn, stimulates the nervous system with the intent of restoring freedom of motion and pain reduction. The needs of our patients come first. This is why target the specific area of need instead of attempting to medicate the entire body.
#4: Relief Can Be Immediate
While we do not claim instant relief following all adjustments, many patients DO report just that. In general, our patients would be the first to tell you that chiropractic adjustments do not hurt and actually help relax the body. If you'd like to see the results of our goal to be the best chiropractor in Rochester, NY you can read what our patients have to say, here.
#5: You May Only Need One
Beginning a session with chiropractic care does not force into a lifelong commitment. Yes, there are times that responsible Chiropractors will recommend a series of treatments to address specific needs. But your need may only require a single visit.
We suggest that when you choose to see a Rochester NY chiropractor, you arrive with a goal in mind. Whether that goal immediate pain reduction or increased range of motion, be clear with your chosen doctor.
I strongly believe that your spine should be examined regularly, but the rest is up to you. In our experience as a holistic chiropractic in Rochester, New York, we offer the patient an opportunity to live their best and most active lifestyle with the least possible potential side effects. For those who've chosen that as a method to maintain their wellness, we thank you for making us your choice as the D&C's Best Chiropractor in Rochester NY, in 2018.
#6: Based on Evidence
The "central hub" of your nervous system is located in the spine; that is a fact. When you experience pain there is a cause. Recurring or chronic pain will have a source and our job as a Chiropractic clinic in Rochester NY is to find that cause, first. Whether following a car accident, slip-and-fall accident or simply putting wear and tear on your joints from being active, re-aligning a spine properly can help to ensure that your body functions at its peak! We address the evidence first and then recommend only the proper treatment. In most cases, all of that can happen WITHOUT introducing prescription medicines into your body.
#7: Medical Doctors and Doctors of Chiropractic Can Work Together
Some hospitals do have chiropractic doctors on staff, and my profession is highly regarded. When suffering from lower back pain, most people seem to prefer non-invasive treatments like spinal manipulation before giving in to pharmaceuticals. I'm happy to say there are medical doctors with whom we work to receive and refer patients to ensure the best care to meet their individual needs.
Are you ready to experience the very best chiropractic care in Rochester NY? We specialize in all natural, holistic methods of healthcare and body maintenance. At Rush-Henrietta Family Chiropractic we're happy to meet with people in the Rochester area who are looking for a natural and effective method to promote their own good health! Contact us via our website or by phone at 585-321-3200.