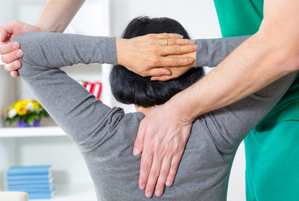 It's a new year and many of our clients are more focused on health. For some this is the traditional "New Year's Resolution" and for others it's a matter of having a health challenge like back pain, last year. Most people experience an awareness of "wanting to feel better" at some point. Respectfully, none of these conversations are unique. But they ARE important, because they results are about YOU!
Whatever your motivation, how are you able to make the most of your spinal health to Live the Best You?
(Too Many) Options
There are many avenues you can pursue to help with back or spine pain. One only needs to look towards the media for options that include extensive medications and surgery. The media is also the best place to see all the side effects of these options. Such as:
Medication
Does the medication being considered come with a "laundry list" of potential side effects?
Legal Action Ads
"Have you or a loved one been injured by spine surgery"?
We understand and accept that there are times when medication, surgery and legal action are completely appropriate. Each has it's place as well as glaring evidence of the shortcomings. That's also why we at Rush-Henrietta Family Chiropractic believe that the key to wellness is most often found through natural healing options, including Chiropractic and therapeutic massage therapy.
Steps Toward Health
The first step toward achieving spinal and complete body health is often as simple as having a professional evaluation by a Chiropractic Physician. Chiropractors are highly trained doctors specializing in the spine and the musculoskeletal system. We're able to evaluate changes in the back, hips and numerous joints of the body. Chiropractic care and professional massage therapy are often used to identify and treat stress, tension and atypical changes to the body. These alterations may have be producing pain, mobility loss or dysfunction associated. However, routinely schedules Chiropractic assessment can also discover early signs of these stressors and tension and address them before additional pain is generated. Chiropractic adjustment, based of these early signs can lead to true wellness and spine health and prevent more serious problems later in life.
Used in Tandem
Chiropractic care and massage therapy comprise two of the most commonly utilized forms of Complimentary and Alternative Medicine (CAM). Utilizing the chiropractic adjustment and therapeutic massage therapy, we at Rush-Henrietta Family Chiropractic help our Rochester-based patients return the body's skeletal structures back into proper alignment. These natural methods promote healing, ease the stress of your nervous, muscular and immune systems, and provide pain relief from back pain, anxiety and headaches.
Utilizing hundreds of unique techniques, chiropractic treatment provides safe, affordable care for your individual needs. Because our patients are BUSY people, we understand that each and every day, expected activities can stress, abuse and fatigue the body. While our back, spine and joints to keep up with our lifestyle demands, we're all subjected to occasional pain and discomfort. It's easy to blame those on getting older. Yet in every age group, there are individuals who defy the odds. These are the people who are vibrant, active, healthy and well. Very often, we're happy to say those vibrant and inspiring people are out clients!
This year, you owe it to yourself to pursue the best natural healing has to offer. Ensure your ability to Live the Best You, through Chiropractic and Massage. At Rush-Henrietta Family Chiropractic, we're happy to meet with those who are looking for natural and effective methods to promote their own good health! You're welcome to contact us via our website or by phone at 585-321-3200.