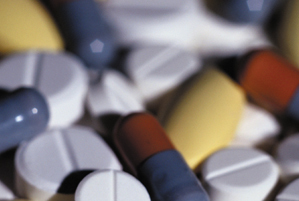 Opioids and the results of their abuse have been a hot topic for years. Medications for pain management can be useful under careful, medial supervision. However, opioids have become an issue nationally and internationally for their abuse and the resulting health and social issues. As a chiropractor in Rochester, NY, we understand true pain management can be required to help someone suffering during recovery from an injury. However, we also believe there are often alternative methods that do not pose the threat of substance abuse and addiction. That's one of the reasons we perform Chiropractic care.
What is Chiropractic?
At our clinic, we treat as a holistic chiropractor in Rochester, NY. In its simplest definition, Chiropractic diagnosis and treatment addresses the observation that bodily functions are all subject to the proper operation of your nervous system. As an "evidence-based" clinic, we believe that when you experience recurring pain or loss of function, it can be due to a lack of normal function in your nervous system. While we are not opposed to the use of medical treatment and medication when needed, we focus on an holistic avenue of care. Rather than introduce chemical agents into the body, chiropractic care can be applied when it addresses the patient-need, to manually adjust body structure (such as the spine) to alleviate unnatural pressures that are infringing on nerves. By alleviating these pressures, our patients in Rochester routinely experience pain reduction, increased range of motion and the return to normal body-function.
What are Opioids and how do they work?
Opioids are derived from the opium poppy plant. Opioids produce various effects in the brain. Among them is pain relief. When over the counter pain relief medications such as Tylenol are not sufficient to help the patient, a medical doctor may prescribe something stronger. Those often discussed during a medical visit can include Oxycontin and Vicodin, among others. A list and full description of many common opioids can be found at this link by Johns Hopkins Medicine.
The danger of Opioids
There are no shortage of news stories which center around the use and abuse of prescription medicine. Opioid abuse and reported addiction stories are frightening. The threat of opioid addiction is very real and can erupt quickly. Should you be concerned for yourself or someone you know, please look here for some of the warning signs of addiction.
An all-natural option with no Negative side effects
To be clear, we do work with medical doctors to provide pain relief. As an evidence-based practice we understand there are times when a patient arrives at our clinic and should instead be seen by a medical doctor. In those instances we redirect the patient to do so because it's in the very best interest of their healthcare.
During most appointments at our Rochester clinic, a patient arrives with back, leg or joint pain. We perform an evaluation and ask questions surrounding their activities. At that stage, if everything points to the successful use of chiropractic as a treatment, we make a recommendation and can often perform treatment immediately. Although almost any part of the body can be adjusted, these treatments most frequently include manipulation of the spine, neck and hips. Depending on the severity of the injury a series of visits may be suggested. After a very short recovery period patients commonly report pain relief.
As you'll note, all of these treatments are performed through physical means without introducing prescription medications. Because this style of treatment does not include medication as a rule, side effects are nominal to nonexistent.
When you're ready to experience the very best chiropractic care in Rochester NY, call us at Rush-Henrietta Family Chiropractic. Whether you're young or senior, we're happy to meet with those in the Rochester area who are looking for a natural and effective method to promote their own good health! You're welcome to contact us via our website or by phone at 585-321-3200.