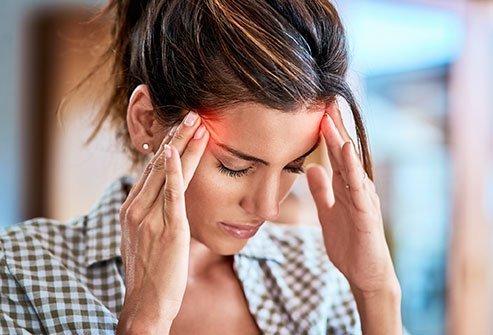 Over 30 million Americans suffer from at least one migraine headache each year; 14% of which suffer from migraines their whole lives. Those who get migraines often miss out on life's little moments due to pain – holidays, birthdays, family events, and vacation time. 80% of migraine sufferers miss work as a result of their headaches, averaging 4-6 absences per year from headaches alone – 13 billion dollars per year in the United States is lost in workdays due to migraines. Rochester chiropractors are helping patients suffering from migraines decrease their down-time from pain through adjustment and manipulation.
Migraines + Common Symptoms
Most can identify the difference between headaches and migraines based on their symptoms and the length they are experiencing pain. Chiropractors have found that most patients suffering from migraines often feel nauseated or sick to their stomach, are limited in their daily activities when having a migraine, and are sensitive to light or sound. Some patients report affected vision, pulsating pain in their head and/or neck, and pain lasting anywhere between 4 and 72 hours.
How Chiropractic Can Help
Migraines often occur due to stress, triggers, and tension in the body. Chiropractic care, along with self-management of stress, has proven to alleviate migraine attacks up to 90%. Manipulation and adjustment of the neck and spine can alleviate built up tension that develops, often causing migraines. Seeing a chiropractor regularly could lessen the amount of tension building in the body, resulting in less migraines.
If you or someone you love suffers from migraines and are considering seeing a chiropractor in Rochester, NY, look no further than your 2019 Rochester's Choice Chiropractic office. Feel free to call us at 585-321-3200 or via our website to create an individualized treatment plan towards better health. Our goal is to provide the care that will promote your return to balance and health, we'd love to start assisting you as you schedule your chiropractic appointments.
Article Written by: Amanda DiBenedetto
Thumbnail image from: Taylor, D. C. (n.d.) Migraine Headache. MedicineNet. https://www.medicinenet.com/migraine/article.htm