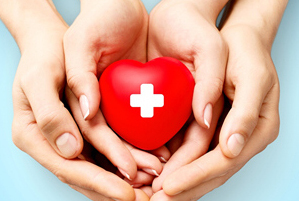 Before making a chiropractic appointment, it's only natural to ask if your health insurance is going to cover the treatment. Let's face it, in Rochester NY, there are a LOT of health coverage options.
The short answer (most often) is yes, much of the time insurance will cover some or all of chiropractic care.
Keep in mind that we're talking about insurance (a complicated topic to say the least), so the short answer isn't always THE answer. We can however, give you key things to know about using health insurance in Rochester and the surrounding areas for chiropractic care. Keep in mind that some of these points are plan-specific, so always confirm with your insurer/plan to get specifics prior to scheduling treatment. In fact, if this is your first time visiting us at Rush-Henrietta Family Chiropractic, we recommend contacting your insurance carrier or our office prior to your visit. We'd be happy to assist.
Here's what you should know:
No Referral Needed in New York
In New York state, doctors of chiropractic (DCs) are licensed as primary care physicians and you typically don't need a referral to visit a DC. Nevertheless, before you make an appointment, it is a good idea to clearly understand your policy's chiropractic benefits. The problem is that people often dread calling their insurance companies because of confusing phone trees and long hold times. Moreover, after all of that wait time, you don't always get a whole/clear story about coverage.
Tip: Call the office of the chiropractor you want to visit and have them check your benefits. They may already be working with your insurance company on a regular basis and will know exactly who to call and what to ask. And then they can walk you through the benefit details.
Often, in Rochester NY, Car accident victims are automatically covered
Were you hurt in a car accident? Assuming you are in New York State (where Rush-Henrietta Family Chiropractic is located) and you, or the other party, have automobile insurance, you most likely have coverage for injuries sustained in a car accident. Services such as chiropractic adjustments, rehabilitation exercises and massage therapy are generally covered by auto insurance policies.
Flex spending or HSA accounts generally cover all chiropractic services
If you have a flexible spending account or a health savings account (HSA) account through your employer for covering medical expenses, then you generally have the option to use available funds in either type of account for chiropractic services.
Tip: talk to your human resources department or account administrator to see if any special documentation is required by the HSA. Some plans require a detailed receipt for services to show that they qualify.
The best time to confirm coverage is when you're choosing your plan
The surefire way to confirm your insurance plan covers chiropractic is to evaluate coverage options carefully when you select insurance. This is most commonly done during annual enrollment periods. If your insurance doesn't cover chiropractic this year, you may be able to opt for different coverage soon. As you evaluate plans, consider services you will likely use, and the terms of these services. In Rochester, many employer groups bring in Voluntary Benefit Consultants during open Enrollment. This is an excellent time to confirm your understanding and plan details. Then, make sure that you choose a plan that is going to work for you.
Have a question or need to schedule an appointment. Call us now at 585-321-3200 and we'd be happy to assist you!