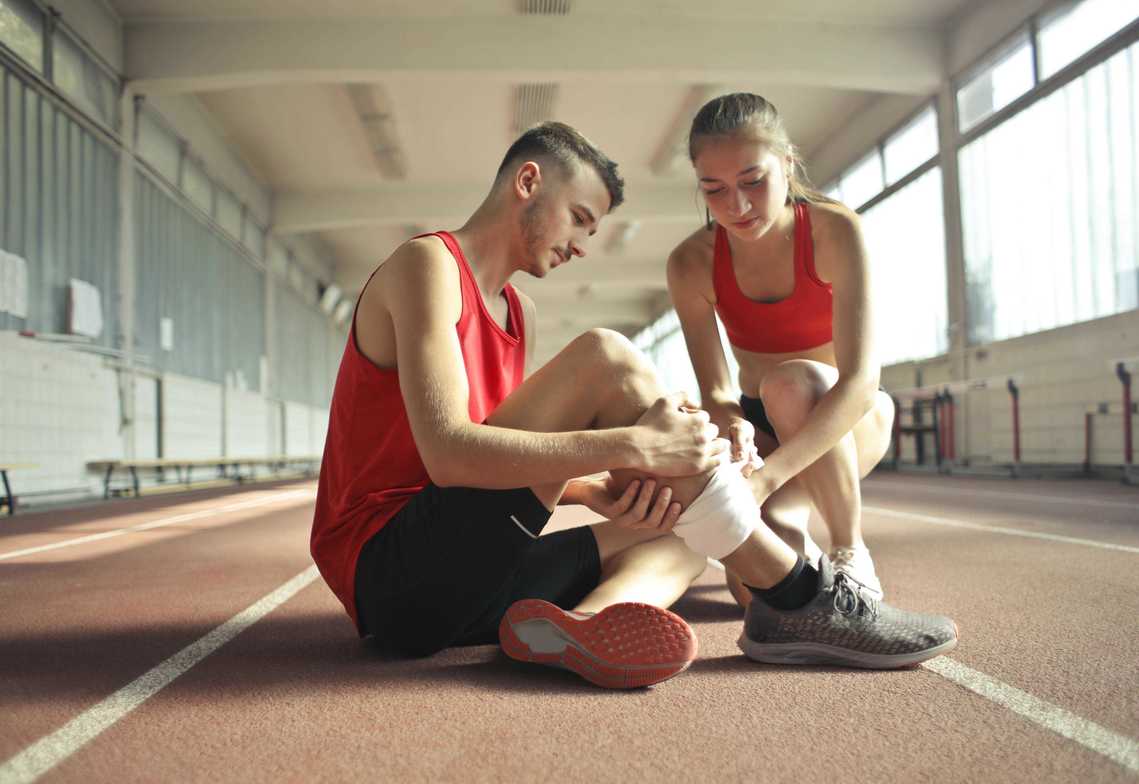 With the new year approaching, many in the Rochester, NY area will be starting their New Year's resolutions early and hitting the gym. In order to keep consistent, people tend to schedule a routine throughout the week or stick to a regimen with goals each week to keep them on track. When an injury occurs, all plans may seem to begin to fall apart. Even a minor injury to the shoulder, hip, knee, or ankle can throw off routines, put a halt to exercise regimens, and even prevent people from competing in events and sports. It is easy to become overwhelmed when this occurs, but it shouldn't prevent you from moving forward with your health goals.
When you feel some pain during your training, game, or event, try to remember "stop, assess, and think." First, stop the activity that injured you. This may sound obvious but the most common way injuries get worse is by ignoring the pain. Stop the activity and begin to assess the area. Test if there is any pain when moving through full range of motion and see if this is something you can walk off or stretch out. If the pain or irritation persists then it would be smart to stop the activity and think about how you should attend to the area. Try not to hesitate to seek out care. The sooner you begin to support the healing process, the faster the injury will heal.
There are many different treatments available to support the healing processes. Chiropractic care is a great tool that can be utilized. Maintaining movement is important with acute injuries and chiropractic adjustments help restore proper range of motion. Something else to keep in mind while healing is keeping control of inflammation. While inflammation is painful, this process is what cleans out the damaged tissue and repairs the area. Completely shutting down inflammation should not be the goal if we are looking to support healing. Try decreasing inflammation naturally with omega-3 fatty acid supplements to help keep inflammation in check.
While injured, be sure to rest the affected area. This does not mean stopping all activity. Change your training to keep the stress off the damaged joints or muscles. Switching from high impact to lower impact exercises is an easy and effective modification. Runners with a hip or knee injury can try using an elliptical or exercise bike while healing. Weight trainers with an injured shoulder can switch to lightweight cable exercises which put less strain on the rotator cuff. There is almost always a way to modify exercises to keep you on track with your fitness goals. The process does require some creative thinking and it may be necessary to ask for some professional help.
Here at Rush-Henrietta Family Chiropractic, your Rochester chiropractor, we can help treat acute injuries as well as teach modifications for your exercise routine. Next time an injury occurs don't let it ruin your health and fitness goals!