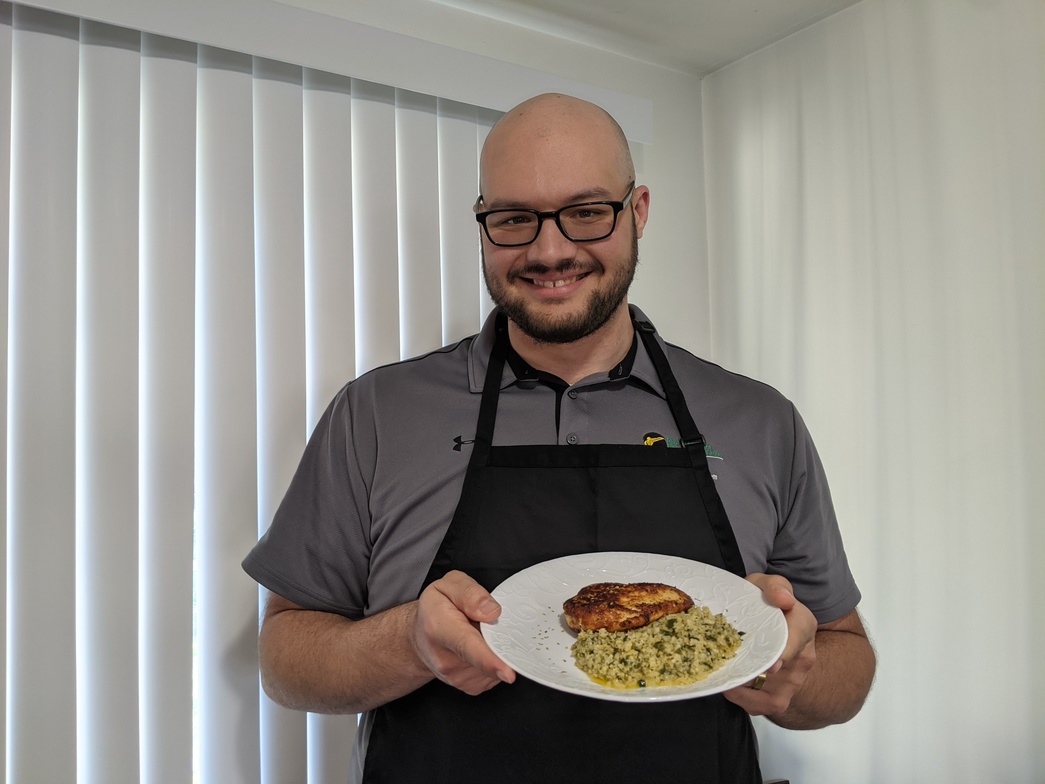 This week we went extra quick and easy. Parm-crusted chicken with riced cauliflower is a great mid-week meal that can be prepped and cooked in less than 30 minutes. Many of the ingredients may already be in your fridge and pantry. You also have the option to try chopping up fresh cauliflower or grab a bag from the frozen vegetable section of Wegmans. This recipe is a blank slate. You can make it your own by adding your favorite flavors and seasonings. Cauliflower is like a sponge and will soak up any flavor you add.
Ingredients:
2 boneless skinless chicken breast
1 cup grated parmesan
1 bag of frozen riced cauliflower
4 tablespoons unsalted butter
1 tablespoon garlic powder (or 1 grated garlic clove)
Italian seasoning
Recipe:
Mix parmesan, garlic powder, and italian seasoning into a bowl.
Fresh Cauliflower: Dice into small pieces, add italian seasoning and grated garlic. Frozen Cauliflower: Move on
Dredge chicken in the mixture being sure to coat every surface
Pre-heat a non-stick skillet over medium high heat.
Melt two tablespoons of butter and place chicken in the pan. Cook each side until a crust forms. Continue cooking until the chicken reaches an internal temperature of 165 F. Be sure to keep flipping to prevent the crust from burning.
Pre-heat a non-stick pan over medium high heat.
Melt two tablespoons of butter and pour in cauliflower mixture or frozen cauliflower.
Frozen cauliflower will take at least 7-10 minutes to cook the water off. Fresh cauliflower will be shorter.
Season to taste with salt and pepper.
Stay tuned to our page for more recipes from your local nutritionist located at your favorite chiropractor in Rochester, NY, Rush-Henrietta Family Chiropractic!