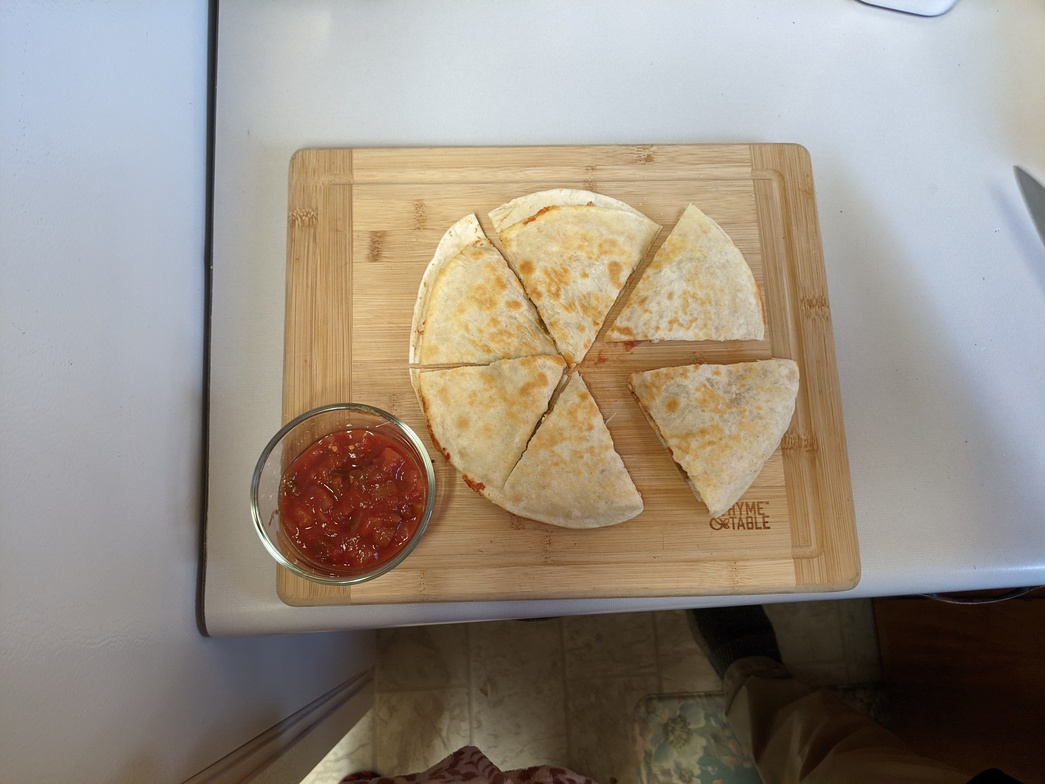 Cooking can be intimidating if you are new to it. While we recommend avoiding processed foods and ordering out too often, finding easy recipes to try at home can be difficult. By starting with basic recipes, you can boost your confidence in the kitchen while also giving you healthier meal options. The recipe we will be covering today is a simple chicken quesadilla.
Ingredients:
-Marinade-
2 chicken breast or 6-8 chicken strip cutlets.
2 tablespoons vegetable oil
2 cloves of minced garlic
1 tablespoon olive oil
1 tablespoon cumin
1 teaspoon oregano
1 teaspoon cayenne
1 teaspoon paprika
1 teaspoon white sugar
1 teaspoon salt and pepper
The juice of 1 lime (not necessary but makes for more tender chicken)
-Quesadilla-
TortillasGrated cheddar or Monterey jack cheese
Marinated ChickenSalsa (optional)
Guacamole (optional)
Sour cream (optional)
Recipe:
Combine marinade ingredients and chicken cutlets into a plastic bag and massage them together until chicken is completely coated (If using breasts, pound them to a uniform thickness to cook evenly). Put the bag into a bowl and place into a refrigerator for at least an hour but up to overnight.
Heat a pan to medium heat and add vegetable oil. Place chicken around the edges of the pan. Add a few splashes of tap water to the center of the pan and cover with a lid.
After about 4 minutes, flip the chicken, add more water, and cover with the lid again.
When the chicken reaches above 165°F, take them out of the pan and cut them into small pieces.
Place a frying pan on medium heat, add a few drops of olive oil, and place a tortilla down.
Add cheese, chicken, and your choice of fillings. Place a second tortilla on top.Flip when the bottom starts to brown.
Brown the other side, remove from heat, slice and enjoy!
If you enjoyed this recipe, reach out to our nutritionist here at your favorite Rochester chiropractor, Rush-Henrietta Family Chiropractic! Located here in Rochester, NY our nutritionist will be able to provide you with more basic recipes you can make at home and coach you through your nutrition goals!