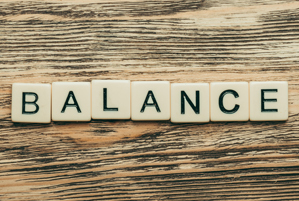 Realistic Expectations for Exercise
Reconditioning after an injury is difficult. While simply regaining common, every day function may be a goal for some, others want to work on their own use this opportunity to get back in shape. If you're in Rochester, NY and are interested in reconditioning exercises, we suggest you begin with knowing how to set realistic expectations.
Start Slow
Whether you're regaining function or your goal is reconditioning, remember that this is a process. As such, it's important that you understand that reaching your first goals may require taking a methodical approach. You're not going to "get back into the shape" overnight, so don't push yourself to that. Initially, you're looking for gentle exercises that will help your body re-adapt to its new circumstances, first. Taking that approach will ultimately allow you attain a much better place physically.
Some of the best beginning exercises are more about consistency than rigor. Taking a walk around the block every day - or in some cases, even a walk around the house - can be a major victory depending on the circumstances that led you to seek out reconditioning. Adapting major workout routines into smaller, bite-size chunks can be a good way to help you slowly gain ground, making progress all the way. Along those lines, we suggest keeping a positive mind-set. When you reach a milestone (no matter how small), remember to congratulate yourself!
Push for Small, Attainable Goals
As you start the process of reconditioning exercises, it may be a good idea to find exercises that will help you to accomplish small, attainable goals. These are not necessarily goals that will be counted in terms of weight lifted or distance walked, but rather in terms of endurance and ability. If you are reconditioning after a major arm injury, for example, your goal might be to hold a light weight for a short period of time without dropping it. If you are rehabbing after something that took your ability to walk, your goal might simply be to walk for ten minutes without sitting down.
These light exercises do more than just help to build your strength back up. They help you to define goals that are achievable, allowing you small victories throughout the process. It's easy to get yourself into a rut when you see all the things that you cannot yet do, so setting goals will prove to you that there are things that you can still accomplish.
Don't Be Afraid to Adapt
There are many ways to adapt what might have been your former exercise program into gentle exercises. These adaptations might make use of technology or new settings, but they'll allow you to ease back into the activities that you enjoyed without putting too much pressure on you to push yourself beyond your limits. In many cases, you'll be able to slowly move from the adaptive version of the exercise back into the real thing.
Exercising in water can be a great way to take pressure off your joints and muscles while still moving. So too can using weight machines instead of free weights. Both options provide a level of support that should eventually allow you to gain more confidence and build your way back to where you started. Co-opting new methods of exercise to increase your overall level of activity is a good way to build confidence and to reacquaint your body with more strenuous activities.
Knowing Limits
Finally, it's important that you know your real limits in terms of what you can or cannot do. Every injury is different and your range of motion and strength level might be at a different place than those who have suffered from similar problems. Your goal needs to be to find exercises that will meet you where you are, not where others believe that you should be. If you're able to find exercises that will let you stay within your own limits for now, you'll be able to push them more safely the future.
Don't be afraid to ask for guidance when you're looking for the right exercises. Visting a physical therapist or a trainer can be a good way to find safe exercises that won't set your progress back. Having a professional take a look at your abilities will give you a better idea of what your limits should be and to what degree you can push yourself.
Give yourself an opportunity to find gentle exercises for your reconditioning period. Know your limits, find new adaptations, and be prepared to work hard towards new goals. With time and effort, you'll be able to get yourself back into shape and back to the life that you want.
At Rush-Henrietta Family Chiropractic we have a history of working with a wide range of people from college and high school to Olympic level athletes as well as people who simply want to manage a pain-free work day. We work with evidence-based information, focusing primarily on the body's ability to heal, naturally. We're happy to consult with your in order to put together a plan than meets your needs and goals.