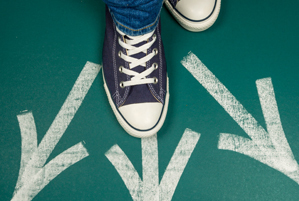 Few things adversely affect quality of life and overall productivity like back pain. Your back is the very powerhouse of the body -- "put your back into it," a foreman might say. Whether you are a laborer, an executive or a retiree, a bad back can hinder, if not outright prevent you from making a contribution or simply enjoying life. While painkillers and anti-inflammatory medicines might offer some relief, realignment of spine, vertebrae and posture are often the best prescription for continual and longstanding health and comfort in the dorsal and lumbar regions. And as part of daily practice at our Rochester, New York Chiropractic office, we help patients through all natural treatment and orthotics.
About Chiropractic Care
As a holistic chiropractor in Rochester NY, we hold the view that when the human body operates at its natural peak it has the capacity to repel infections, expel unhealthy bacteria or viruses, and heal its own "day-to-day" afflictions. We do not deny the reality of disease; we merely diminish its presence and power by keeping the body in optimal physiological condition.
As a Doctor of Chiropractic, I do attend to the spine because of its centrality to the nervous system, which we know is the driver of homeostasis, i.e. a well-balanced and ideal physiological state.
During an examination and study, we identify the connection between misaligned vertebrae and malfunctioning systems in the human body. Historically, these can affect reduced immunity. By adjusting these misalignments we are often able to observe the resulting negative effects disappear. We refer to these improperly positioned points along the spinal column as subluxations, requiring adjustments by either manual means or with specific instruments. Above all, chiropractors prefer natural methods for the task of pain management.
About Orthotics
The American Academy of Orthopaedic Surgeons defines three purposes for orthotic devices:
1) Aligning and supporting the foot or ankle;
2) Preventing, correcting or accommodating foot deformities;
3) Improving the overall function of the foot or ankle.
These could be foot pads or heel inserts bought at a local pharmacy. On the other end of the spectrum, they might be specially designed braces, tailored to an individual's form and bone structure. These are not just accessories to help the foot; they improve both stride and posture, too, thus positively affecting the back.
Utilizing the Best of Both
If you're battling stubborn back pain, both chiropractic and orthotics may serve as effective pain management tools, especially as they work in tandem. An old American spiritual song reminds us that "the thigh-bone is connected to the hip-bone" which is connected to the back, and so on. Bones, nerves, muscles and tendons operate together, not in isolation. So its no surprise when the National University of Health Sciences determined that both chiropractic treatments and orthotic apparatus improved back pain significantly when used together as opposed to excluding one or the other.
Chiropractors have long discerned the relationship between healthy feet and a strong back. Prescribing orthotic inserts and other instruments makes healing come quicker and adjustments less frequent. Best of all, both are natural methods. That means, no ingested medications and therefore no side effects.
When it's time to "put your foot down" and address that nagging back pain, contact us at 585-321-3200. Voted best chiropractic care in Rochester NY, 2018, we take great pride in working with residents in Rochester, NY to promote the best health with natural methods.